Civic Space organised the Youth Mainstreaming Workshop on the 19th of October 2022. 26 participants from 16 CSOs attended the Workshop.
In the workshop, Civic Space presented the Youth Mainstreaming Guideline as a new tool to empower civil society. The Guideline offers applicable measures CSOs can use in mainstreaming youth rights and concerns as well as the inclusion of young people at policy, strategy, and operational levels. A checklist to assess the existing situation and design improvement strategies is also provided in the Guideline to help CSOs in their youth mainstreaming efforts. The Guideline was developed with a participatory approach in which youth organisations were consulted at every stage of the drafting process. As being the main agents of the topic, they also attended the workshop to support the moderation and share their opinions.
The Youth Mainstreaming Guideline is one of five guidelines developed by Civic Space for CSOs on intersectional issues. The whole set: Ecology, Gender, Youth, Accessibility and Rights-Based Approach Guidelines are available on our digital library.
Prior to the Youth Mainstreaming Workshop, Civic Space has also organised Gender and Ecology Mainstreaming workshops. Accessibility and rights-based approach mainstreaming workshops will be held in the upcoming months.
Civic Space is a project funded by European Union with a total budget of 1.749.800 Euro and its objective is to contribute to build, in the Turkish Cypriot community, a stronger civil society, which supports democratic changes and confidence building measures.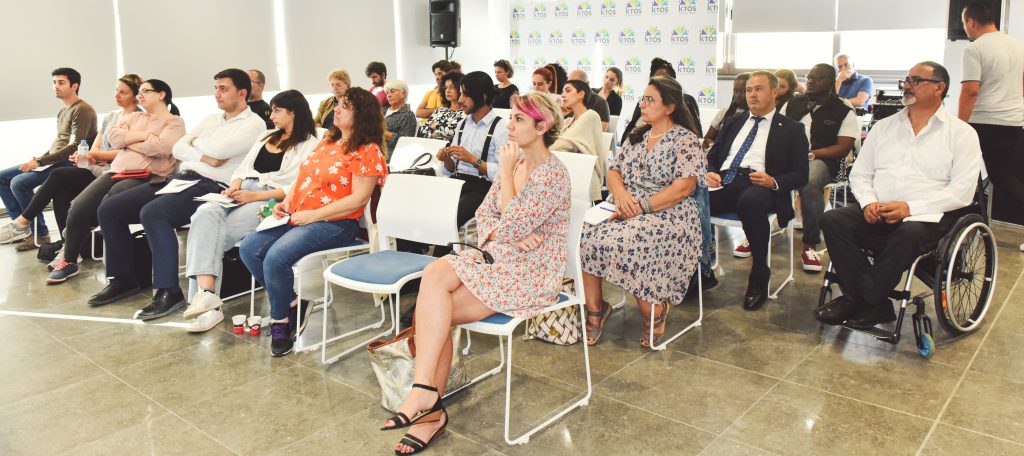 Share this: